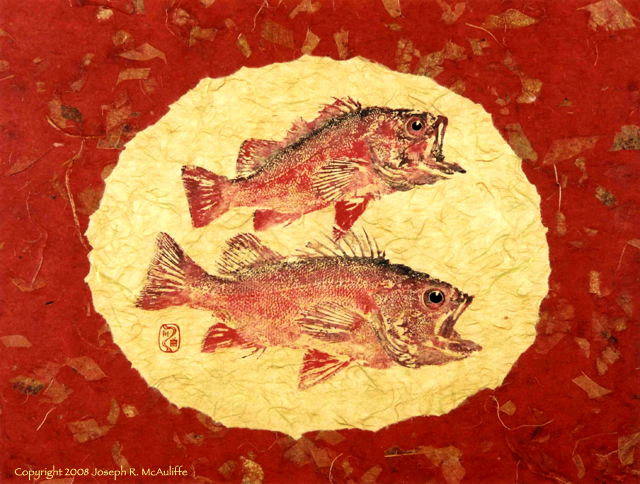 What a brilliant spectacle these fiery-colored fish are! Curiously, at the depths where they live, these fish never see one another's vermilion hue. The red end of the light spectrum is filtered out by the water at shallower depths than are other wavelengths. Why then, are these fished dressed in such vivid vermilion?
This gyotaku was made with red and black inks on golden yellow unryu paper. The border is red mango leaf paper.

Size: 23 x 17 (2001, three originals in private collections in Maine and New Mexico)

Return to Gallery 3.